Forex Rebate Programs and Cashbacks - All you need to know
Forex cashback is unlike any other bonus program that one might be familiar with since it involves the element of trading.
In the modern era, where the idea of a generous bonus is the norm, it may come as a surprise that a relatively large group of traders consciously choose a good Forex cashback rebate over any substantial bonus.
There are plenty of reasons why a Forex rebate program attracts many seasoned traders. This extensive guide will help you learn all about FX rebates and how you can take advantage of trading the markets with a cashback Forex broker.
The Best Cashback Forex Brokers in 2023
No.
Broker
Bonus
Min. Deposit
Trading
More Info

1

XM

15% Deposit Bonus
up to


$500

Min. Deposit:

$5

Forex
Stocks
Commodities
Equity Indices
Precious Metals
Energies
Shares

2

AVATrade

30% Deposit Bonus
up to


$10,000

Min. Deposit:

$200

3

XTB

50% XTB Deposit Bonus

Min. Deposit:

No Minimum Deposit
Requirements

Forex
Indices
Commodities
Stocks
ETFs
Crypto

4

eToro

$10


for 100$ deposit in crypto

Min. Deposit:

$100

Stocks
Cryptoassets
Commodities
Currencies
ETFs
Indices

5

Pepperstone

Min. Deposit:

$200

Forex
Shares
Indices
Metals
Commodities
Cryptocurrencies

6

Eightcap

Min. Deposit:

$100

Forex
Shares
Indices
Commodities
Cryptocurrencies

7

Primebit

$80

Min. Deposit:

Crypto
Stocks
Indices
Commodities

8

Bubinga

Up to 100% to


$1500

first deposit

Min. Deposit:

$5

Crypto
Stocks
Indices
Commodities

9

FXTM

30% Deposit Bonus
up to


$300

Min. Deposit:

$50

Forex
Commodities
Indices
Metals
Shares

10

Alpari

30% Deposit Bonus
up to


$100

Min. Deposit:

$0 for Nano Account &
$20 for Standard MT4 Account

Currency Pairs
Spot Metals
CFDs

11

FBS

100% Deposit Bonus
up to


$10,000

Min. Deposit:

No Minimum Deposit
Requirements

Forex
Metals
CFD
Stocks
Forex Exotic

12

HYCM

10% Welcome Bonus
up to


$5,000

Min. Deposit:

$100

Forex
Stocks
Indices
Commodities

13

Plus500

10%-30% Deposit Bonus
up to


AU$15,000

Min. Deposit:

$200

Crypto
Indices
Forex
Commodities
Shares
Options
ETFs

14

Markets.com

35% Deposit Bonus
up to


$3,500

Min. Deposit:

$100

Forex
Stocks
Commodities
Indices
Bonds
ETFs
Blends

15

Forex.com

20% Forex.com Deposit Bonus
up to


$5000

Min. Deposit:

$100

Forex
Indices
Shares
Commodities
Crypto
Forex Cashback Review - What is Forex Rebate?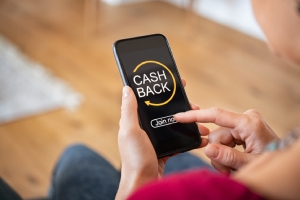 All FX and CFD transactions are accompanied by two or more cost components, including spreads, commissions, SWAP, and other trading costs. A typical spread of an STP account is in the region of 1–2 pips for the major EUR/USD pair, while the same pair can quote around 0.1–0.8 pips in an ECN account.
Of course, ECN accounts may also charge a commission, ranging from $2 to $10 per round lot traded. These costs add up to a significant amount over a trading period, especially if you are a high-frequency or high-volume trader. It should also be noted that a broker is compensated directly by these costs, which means that these transaction costs are a broker's bread and butter.
As a result, it is not uncommon for traders to spend hundreds or even thousands of dollars (or other currencies equivalent) per month on trading costs alone. This is where a Forex cashback rebate program helps traders claw back some of the transaction costs in the form of a Forex rebate.
The broker refunds merely a small fraction of the trading cost to the trader. For all intents and purposes, the terms "cashback" and "rebate" are usually interchangeable in the context of FX trading.
In broad terms, an FX rebate is the refund of a part of the transaction cost that is credited into a trader's account after the transaction is processed. At the same time, a cashback Forex offer pays out fixed prize money to traders for accumulating a certain trading volume over a fixed period.
We will now take a closer look at these concepts in the following sections, and we will also provide an account of some of the major differences between the two.
The Different Types of Forex Cashback Rebate Programs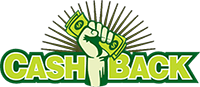 Forex Cashback — A cashback offer is usually offered to clients in the form of a loyalty program, where the clients are rewarded every time they accumulate a certain trading volume during a particular period. Brokers pay out a fixed amount of money to their clients when they accumulate a specific cumulative trading volume.
Each client's trading status is tracked with the help of a loyalty program, which adopts a tiered model. A higher loyalty status implies a better chance of winning more money back from the broker, and traders can move up the different tiers by transacting higher volumes of trade with more frequency.
Some of the top cashback Forex brokers are known to offer great prize money to their clients through their loyalty programs, which can help traders recover a significant chunk of the fees they paid while trading the markets.
However, in some cases, these loyalty programs may offer different rewards, including expensive gifts, luxury vehicles, electronic gadgets, invitations to VIP events, and fully paid vacations to exotic locations. Regardless, these programs offer a trader remarkable value and can provide the much-needed motivation to keep excelling in the risky FX market.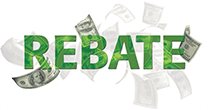 Forex Rebate — To better understand what а Forex rebate is, let us consider an example where a cashback Forex broker charges its clients 1 pip for trading the EUR/USD pair and pays back 0.2 pips as an FX rebate. This rebate is usually paid in the form of cash or trading credits and is credited directly into the trader's account, usually at the close of a trade or at the end of a trading cycle.
Therefore, a trader effectively pays only 0.8 pips per trade, even if they pay the full spread at the time of transaction. The same rule may also apply to a commission-based ECN account, where the broker may pay back a percentage of the commission.
Although we have outlined a hypothetical scenario above, the best Forex rebate rates in the market can reach up to 40%–50% of the transaction costs. Hence, the final cashback can be worth up to 0.5 pips for a currency pair with a 1 pip spread and up to a $1 rebate for an ECN commission of $2 per round turn.
Therefore, choosing the right Forex cashback rebate broker can have a massive impact on your bottom line, especially if you trade higher volumes or have a high trading frequency.
Why Do Brokers Offer Forex Rebate and Cashback?
FX brokers are financial companies that adopt an operating protocol reminiscent of other financial entities in the market. Like a credit card company that offers rebates, discounts, and cashback to its clients or a bank that rewards its most loyal customers through lower interest rates, FX companies are also in the business of pleasing their clients through outstanding customer service.
Therefore, one of the best ways to please a loyal customer is to give back a portion of the company's profits to clients as a goodwill gesture.
The promise of cashback and rebates will entice traders to continue trading with the broker, and it will help avoid any switching costs, all the while keeping the trading costs reasonable. Nowadays, regulatory restrictions force companies to refrain from offering bonuses or similar promotions to their clients.
However, a loyalty program or a Forex cashback rebate program does not fall into the category of free money promotions. Therefore, these programs offer brokers an extra option of retaining loyal traders and attracting new customers by offering the best Forex rebate in the market.
Eligibility Criteria for Enrolling in FX Trading Loyalty Programs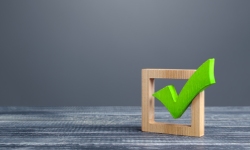 Unlike a normal deposit bonus, cashback and rebates are only offered for certain categories of clients. Here are some of the most basic eligibility criteria for taking part in a Forex cashback rebate program:
Fully verified trading account — Traders should have fully verified trading accounts, requiring them to upload their identifying documents and verify them by the broker's accounts department. A trader should also ensure that they do not have a negative history with the company since there are cases where brokers will blacklist their past clients for various reasons.
Minimum deposit and balance requirement — Most loyalty-based programs may have minimum deposit requirements. However, brokers may allow their clients to enroll in such programs by maintaining a minimum monthly trading volume. Traders must also maintain a minimum balance in their trading accounts to continue receiving the benefits.
A minimum number of lots — Traders must maintain a minimum trading volume on a monthly basis to retain their loyalty status. Cashback offers and rebates are only offered to those who maintain active trading accounts.
Minimum trading days — New clients with moderate investments may have to undergo a cool-off period before they can take part in any rebate program. However, high-volume traders who belong to a premium category may be given an opportunity to join a cashback Forex program upon account registration. Once again, it depends on the broker's policies on cashback offers.
Cannot club with other offers — Brokers may not allow their clients to club multiple offers together. Therefore, if you have availed of a deposit or no-deposit bonus in the past or have used any other offers for that matter, you may not be eligible for a cashback offer.
Restrictions on the usage of leverage and trading strategies — The broker may impose restrictions on the use of leverage. They may prevent clients from indulging in certain trading strategies such as scalping and hedging. Read the T&C before you take part in any promotional activity.
Using Cashback Forex Trading to Your Advantage
There are numerous advantages to using an FX cashback rebate program. Here is how it can positively affect your trading account:
There are no restrictions on trading capital.
All profits, rebates, and cashback can be withdrawn at any time.
A higher trading volume equates to higher cashback, which increases your cash inflow.
A significant reduction in trading costs reflects a better performance metric and return on investment.
Rebates and cashback are provided for all trading activities.
The Evident Downsides of Rebate Forex Trading
You should also be aware of some of the pitfalls of a cashback Forex program, which are outlined below:
The actual earnings can be quite low unless you choose a cashback Forex broker that pays a substantial percentage of the transaction costs back to its clients. You have to choose a brokerage that pays at least 40%–50% cashback to see any visible results.
These programs may not be beneficial if you have low trading volumes or don't trade frequently. Traders with smaller account equity may not be able to generate the points required to earn a significant cashback rebate.
Overtrading is a huge risk in such programs, especially if traders religiously keep track of their loyalty points and rebates. Traders might try to enter trades beyond the scope of their trading strategies to accumulate more points, thereby resulting in heavy trading losses.
Conclusion — Is It Worth It to Get Forex Cashback?
We can't stress the importance of free trading credits and their benefits in the risky world of retail FX trading. Every minute edge in the markets can indeed make all the difference. Forex bonuses are an excellent way to minimize your initial capital outflow while also helping you minimize your risk exposure.
However, bonuses have distinct drawbacks, and this is not a long-term solution for receiving free trading credits regularly. The best Forex rebate, on the other hand, allows you to reduce your trading costs and helps you save money for a better return on your performance in the long run.
FAQ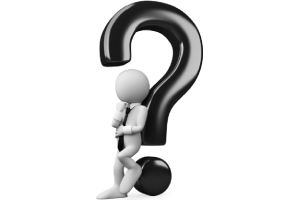 Which Is Better — Forex Cashback or a Deposit Bonus?
Both types of offers have their distinctive advantages. New traders are more inclined to choose a deposit or welcome bonus to supplement their initial capital. It not only allows them to increase their equity but will also help them increase their exposure in the markets with smaller trading capital.
However, advanced traders would prefer to get Forex cashback or the best Forex rebate in the market since they are bound to trade higher volumes with higher frequency. Therefore, their trading activity may qualify for higher cashback and FX rebates, which would easily surpass any of the top bonus offers in the market.
Do Forex Brokers Increase Trading Costs to Offer Cashback and Rebates?
There were instances in the past where brokers increased their transaction costs to account for their losses while offering cashback or rebate programs. However, this is not a common phenomenon among reputed and reliable companies since the brokers that we recommend always act in the best interest of their clients.
We routinely audit brokers for their pricing policies, and we do keep track of any abnormal spreads or slippages that may be unfavorable from a trader's perspective. We always ensure that our readers get Forex cashback without compromising the overall transaction costs or the trading environment.