A Closer Look at the Forex.com Deposit Bonus Offers and Other Rewards for Trading
Before we start analyzing the different promotional programs offered by the company, we would like to confess that we approached this Forex com review without any high hopes of finding a bonus.
The primary reason behind our apprehension was that Forex.com is a regulated broker licensed by some of the top regulators in the United States, the EU, and the Asia-Pacific region. It is no surprise that these top-tier regulators have banned all cash-based incentives and continue to prevent their regulated entities from promoting any prizes or rewards for signing up, depositing funds, or trading.
While our apprehensions were not unfounded to a certain degree, a few surprises altered the course of this Forex.com review. As expected, the broker's US, UK, and EU divisions did not offer a Forex.com bonus. However, the company's international operations provide several incentives and rewards to its clients for signing up, depositing funds, and trading, which was a pleasant surprise. Still, we couldn't find any Forex.com no deposit bonus program or free trading credits to evaluate the real-time performance of the broker without depositing funds.
Nevertheless, if you are a non-EU/UK/US trader, we have found the following Forex.com bonus offers that can substantially impact your account equity and market exposure.
Forex.com Deposit Bonus — Welcome Offer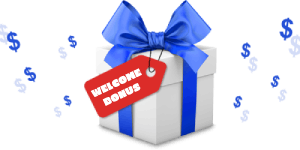 The broker has a massive welcome bonus, which provides up to $5,000 as a cash incentive. All clients of the broker's Cayman division are eligible for a 20% Forex com deposit bonus, with the maximum amount limited to $5,000 per trader or household.
There is a minimum deposit requirement for availing this offer since the broker mandates a minimum $250 bonus for each client. Therefore, traders must deposit at least $1,250 as the first investment to receive the bonus. Only new clients are eligible for this offer.
However, unlike conventional welcome bonuses, the Forex.com bonus is not credited directly into a client's trading account as soon as they deposit funds. Instead, the broker requires its clients to trade a minimum of (1/25) of the bonus amount to receive it as a cash credit.
For example, if a trader deposits $1,250, they must trade a minimum of ($250/10) 25 standard lots (round-turn) to receive the $250 cash incentive. The best part about this offer is that there are no restrictions on the bonus or the trading capital, and traders are free to withdraw all funds, including the bonus amount.
Some of this offer's most important T&C are provided in later sections of this Forex.com review, so please make sure that you read the fine print before accepting the bonus.
Active Trader — Cash Rebates for Reduced Trading Costs
The company has developed the Active Trader program for high-volume FX traders, offering cash rebates to reduce trading costs. The cash rebates offer promises to minimize the trading costs by up to 15%, which is not much, but other Active Trader benefits also accompany it.
These benefits include VIP access and one-on-one support from a market strategist, who will help traders improve their trading performance through live coaching. This program also ensures that fees for bank wire transfers are reimbursed to the client, which further reduces the transactions for high-volume traders.
The Active Trader program is reserved for clients who deposit at least $10,000. Clients must also trade a minimum notional volume of $25 million. These are significant numbers and are not suited for small-volume retail traders.
However, if you are a trader who transacts a significant volume each month, Forex.com is undoubtedly one of the best brokers in the market. The actual rebate program follows a tiered structure split into five levels, where the lowest level offers a cash rebate of up to 4%, while the topmost level offers maximum savings of up to 15%. Hence, this will help you reduce the overall trading costs despite the broker having one of the most competitive pricing structures.
SMART Signal Service
Another free value-added service is the SMART signal service, which provides trade ideas that are driven through statistical analysis. The signal service is free of cost for all clients, and unlike regular signals, the SMART signal is not swayed by expert opinions or market sentiment.
The broker uses a wide range of algorithms to determine the underlying trends of the market, thereby providing traders with a comprehensive picture of future price movements. The SMART signal service covers the FX market, popular indices, and gold, with the most common timeframes including 4, 6, 8, and 12 hours.
Access to this service has no minimum deposit requirements, but it is only available via the broker's proprietary trading platform.
Free VPS for Expert Advisor Hosting
Traders who use EAs in MetaTrader terminals for automated trading will find the broker's free VPS hosting an excellent addition to their trading arsenal. A third-party provider hosts the VPS, but it is provided free of cost to all traders who maintain a minimum balance of $5,000 and trade at least 10 mini lots (round-trip) each month.
These requirements are easily achievable, especially if you employ EAs that perform high-frequency trading. However, if you fail to meet the minimum eligibility criteria, the broker may cancel your free VPS hosting and move your account into a paid plan. If this happens, you will be asked to pay a monthly VPS hosting fee directly to the third-party VPS service provider.
A Brief Summary of Forex.com Deposit Bonus Terms and Conditions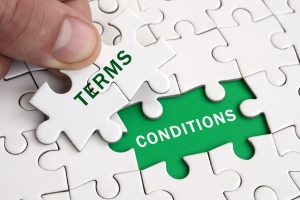 It is worth noting that a Forex com bonus does not have as many stringent T&C as those implemented by other mainstream brokers in the market.
Nevertheless, if you do choose to participate in the broker's promotional program, here are a few important T&C for the Forex.com deposit bonus and other forex offers:
To receive the free cash incentive, the broker mandates its clients to opt into the offer within 14 days of making the first deposit.
The minimum bonus amount is $250, implying that traders must deposit at least $1,250 into their trading account.
The Forex com deposit bonus can be withdrawn at any time, but to get the bonus, traders must trade a minimum number of standard lots equal to 1/25 of the bonus amount.
The qualifying trades' requirement must be completed within 60 days of receiving the bonus.
One client is eligible for a maximum of $5,000 in bonuses.
Forex.com reserves the right to grant or decline bonuses by assigning any reason and even reserves the option to cancel the bonus at any time.
Conclusion
Our extensive Forex.com review has discovered that the company offers one of the safest and most reliable trading platforms in the entire industry. Of course, a Forex.com bonus is not offered to all clients because of regulatory restrictions.
Still, the broker's international version adopts the same operational principles and policies as its tightly regulated sister concerns. Therefore, there are no causes for concern, and as long as you abide by the broker's T&C, it is safe to participate in all Forex.com bonus programs.
FAQ
Do International Clients Get a Forex.com No Deposit Bonus?
No, there are no Forex com no deposit bonus offers for any clients, regardless of the broker's location.
Can the Forex.com Bonus Be Withdrawn?
Yes, the Forex.com deposit bonus can be withdrawn since the company mandates all clients to satisfy a minimum deposit and trading requirement before issuing the cash incentive.
However, traders must meet several conditions to qualify for the free cash, which are provided in detail in the above Forex com review.
Can Traders from the United States, the EU, and the UK Participate in the Active Forex.com Program?
Yes, the Active Trader program is available across all of the company's different brokerages and exclusively to high-volume traders. However, traders must maintain a certain account balance and monthly trading volumes to keep receiving the cash rebates and associated benefits.