Best Forex Bonus Offers - Start Trading Forex With Bonus
A forex bonus is a promotional program in which a broker extends a line of credit to traders in the form of free money, trading credits, gifts, or rewards. These credits can be used for trading, but in some cases, they can also be withdrawn, subject to the broker's terms and conditions. A good forex bonus program can be highly instrumental in deciding your overall capital outlay, especially considering the risks involved in forex trading.
Forex Brokers with Bonus - List of Forex Promotions for 2023
No.
Broker
Bonus
Min. Deposit
Trading
More Info

1

XM

15% Deposit Bonus
up to


$500

Min. Deposit:

$5

Forex
Stocks
Commodities
Equity Indices
Precious Metals
Energies
Shares

2

AVATrade

30% Deposit Bonus
up to


$10,000

Min. Deposit:

$200

3

XTB

50% XTB Deposit Bonus

Min. Deposit:

No Minimum Deposit
Requirements

Forex
Indices
Commodities
Stocks
ETFs
Crypto

4

eToro

$10


for 100$ deposit in crypto

Min. Deposit:

$100

Stocks
Cryptoassets
Commodities
Currencies
ETFs
Indices

5

Pepperstone

Min. Deposit:

$200

Forex
Shares
Indices
Metals
Commodities
Cryptocurrencies

6

Eightcap

Min. Deposit:

$100

Forex
Shares
Indices
Commodities
Cryptocurrencies

7

Primebit

$80

Min. Deposit:

Crypto
Stocks
Indices
Commodities

8

Bubinga

Up to 100% to


$1500

first deposit

Min. Deposit:

$5

Crypto
Stocks
Indices
Commodities

9

FXTM

30% Deposit Bonus
up to


$300

Min. Deposit:

$50

Forex
Commodities
Indices
Metals
Shares

10

Alpari

30% Deposit Bonus
up to


$100

Min. Deposit:

$0 for Nano Account &
$20 for Standard MT4 Account

Currency Pairs
Spot Metals
CFDs

11

FBS

100% Deposit Bonus
up to


$10,000

Min. Deposit:

No Minimum Deposit
Requirements

Forex
Metals
CFD
Stocks
Forex Exotic

12

HYCM

10% Welcome Bonus
up to


$5,000

Min. Deposit:

$100

Forex
Stocks
Indices
Commodities

13

Plus500

10%-30% Deposit Bonus
up to


AU$15,000

Min. Deposit:

$200

Crypto
Indices
Forex
Commodities
Shares
Options
ETFs

14

Markets.com

35% Deposit Bonus
up to


$3,500

Min. Deposit:

$100

Forex
Stocks
Commodities
Indices
Bonds
ETFs
Blends

15

Forex.com

20% Forex.com Deposit Bonus
up to


$5000

Min. Deposit:

$100

Forex
Indices
Shares
Commodities
Crypto
Forex Broker Bonus - Reviews and Tips for Newcomers
Take a look at some of the excellent forex offers provided by our trusted and reliable brokers and choose the one that suits you the most. We have reviewed the bonus programs of several companies to find the best bonus offers from the top brokers in the market. You can also read the rest of our Forex Bonus Offers guide to better understand how to sign up for the best promotional campaign. It is important to be aware of the different bonus structures, trading conditions, and general rules regarding online forex bonuses. We offer tips on how to stay within the rules while trading the markets with the bonus amount to ensure that your withdrawal is processed seamlessly and without any major hassles.
Understanding the Concept of Trading Forex with Bonus
Increasing your capital instantly by an average of around 30%–100% may sound impossible, particularly if you are looking to earn that sum by trading the markets. A bonus package, on the other hand, can most certainly help you achieve that phenomenal figure simply by depositing a minimum amount of money into your trading account.
The forex brokerage business model is all about rendering an investor-centric service to traders, whether you are looking to scalp the markets or invest in the long term. The primary motive of a forex broker is to acquire as many traders as possible to its brokerage platform. Therefore, bonuses act as a great marketing tool, where word-of-mouth advertising generates excellent leads, resulting in a win-win situation for both the broker and the trader.
Forex bonuses come in different forms and shapes, but free money typically comes with some strings attached. Accepting a bonus from a forex broker may be risky, especially if they have outlined any stringent trading conditions attached to the promotional program. Nowadays, countless brokers in the market offer several unique features designed to attract the maximum number of global retail trading clients. Although traders follow many parameters while searching for the best forex trading partner, we acknowledge that bonuses play a pivotal role in deciding whether a trader chooses a broker or not.
We have outlined some of the most common promotional campaigns supported by forex companies so that you will better understand the different promotions and offers presented to you during your trading career. Since brokers are known to limit the choices of bonuses available to a single client, choosing a rewards package that suits your specific requirements becomes even more critical. However, we would like to stress that every bonus program will have some terms and conditions that can prevent you from exercising full control over your trading capital. Therefore, read through the fine print before accepting the terms and conditions.
Welcome Bonus
The welcome bonus is the most popular form of promotions package offered by brokers to attract new clients and encourage them to make a deposit. Welcome forex offers are usually provided as trading credits that match a certain percentage of the deposit amount. These offers are only provided once and generally at the time of registering for a new account. A welcome offer can provide anywhere from a 10% to a 300% forex bonus on a deposit. Still, most current offers are in the range of 10% to 100%. Existing customers are usually not eligible to enroll in these kinds of promotional campaigns, and the bonuses may be restricted to one per household.
Deposit Bonus

Deposit bonuses promise to credit your trading account with a fixed percentage bonus, usually a percentage of the deposit amount. The forex deposit bonus is not necessarily reserved for new traders, which means that all clients can receive a deposit bonus for their investments. Deposit bonuses are usually not as elaborate as welcome bonuses. However, they can still earn the trader a significant sum of money to cover their risks in the market or increase their market exposure. These promotions usually offer anywhere from 10% to 50% of the deposit amount as free trading credits, which can be used for trading and withdrawn after trading a minimum number of lots as prescribed by the broker.
No Deposit Bonus

A no deposit forex bonus, as the name suggests, is a free promotional campaign that provides free money to traders to try out a broker's services. These promotions are provided to a trader only once, which implies that you should opt in for the offer while registering for an account. The monetary value of trading credits offered under this scheme may not be too extravagant. Still, it does provide a risk-free opportunity to invest in the markets without depositing out of one's pocket. Under a typical promotional scenario, traders may be eligible to receive around $1 to $300 as a no-deposit bonus. The amount may not be withdrawable, but the profits made from it may be withdrawn after satisfying certain trading conditions.
Reload Bonus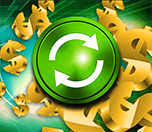 Clients who make recurring deposits are rewarded with reload bonuses, which can be around 5% to 50% of the deposit amount. Recurring deposits do not mean that a trader is always at the losing end. Some investors use their trading accounts to invest routinely and compound their returns for the long term. Therefore, by using the power of compounding and combining it with a reload bonus, traders can build up their trading equity at a much faster pace. Many successful traders have used recurring deposits and reload bonuses to build up large trading accounts without taking any significant risks in the market. However, these campaigns may have certain thresholds, and working out a deal with the broker to meet your long-term investment goals may be essential.
Forex Cashback Rebates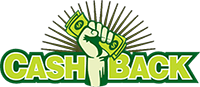 This is usually offered to traders as part of their choice of funding method, where a fraction of the deposit amount is either transferred to the payment account or added as credits to the trading account. It can be thought of as a rewards-based promotional program, where a special partnership between the broker and the payment processor enables the traders to reap the benefits. Forex Cashback programs don't yield a massive amount of free trading credits, but they can provide just enough to keep traders happy.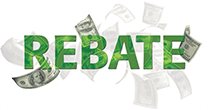 Traders typically spend a lot of money on spreads, commissions, and SWAPs, which are costs associated with forex trading. Brokers often rely on these costs to generate revenue as it is theoretically the only way brokers are allowed to make money per regulatory compliance. Therefore, brokers are often found to reward their high-frequency traders and loyal customers by providing a fraction of these costs back to them in the form of rebates. These rebates may not contribute massively to your trading goals, but they can help you reduce the cost of trading. Forex rebates are usually paid at the end of a trading period or on a payment cycle that depends on the broker's terms and conditions.
Forex Loyalty Programs

Loyal customers are also rewarded with a loyalty program that works on a points-based system. A loyalty program allows a trader to accumulate points based on deposits made, trading frequency, the number of lots traded, and any other account-related transactions. Therefore, traders can accrue points over time, which can be redeemed for trading credits, cash, or gifts. The loyalty program can differ from broker to broker. Regardless, some of the more established and mainstream brokers offer excellent loyalty reward programs that qualify for amazing prizes.
Forex VIP Accounts and Premium Services
Forex VIP bonuses or premium services are provided to clients under the VIP status. Such a category is reserved for clients who deposit large sums of money or for institutional investors that are known to transact a large number of lots consistently. However, VIP programs are not as expensive as you may think. Some brokers offer VIP account benefits for deposits as low as $5,000.

Traders can also move up to the VIP category by increasing their account equity to the minimum required for a VIP status. Some of the advantages of such accounts include a personal account manager, free trading signals, a detailed market analysis from experts, higher bonuses, and increased loyalty cashbacks or rebates. Of course, the minimum deposit requirement for a VIP package may be higher at some companies, but they may also provide additional features to suit the higher investment.
Contest Prizes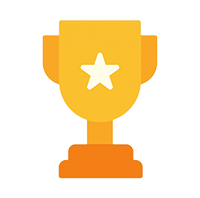 If you are good at trading and are confident in achieving a high ROI in a short time, then contests are an excellent way to earn handsome payouts. Forex brokers often run trading contests that pit traders against one another. The traders with the highest returns during a predetermined period get to take home hefty prize money, gifts, and other great rewards. Contests are held for both live as well as demo accounts, but live account contests are known to pay out more prizes overall. Of course, you can also take part in demo contests, but either way, you should know that you are going up against some of the best traders in the market.
Nevertheless, prize money winnings can sometimes go up to $10,000 for the top trader, if not more. Some brokers may also allow you to withdraw the prize money. Still, some brokers only offer it as a trading capital, where the profits made from trading with the prize money can be removed. In other cases, prize money may include luxury cars, cruises, vacations, smartphones, laptops, and other electronics.
Referral or Affiliate Bonus

A referral bonus is paid out to traders or clients who refer other traders to the brokerage. Referrals are only counted on a valid deposit, which means that referred traders should open a live account and deposit money into their trading accounts. Referrals can be anyone, from friends and family members to total strangers. However, brokers may ask you to set up separate affiliate accounts if your primary motive is to earn money through referrals. A referral bonus could be a fixed lump sum or a lifetime income source based on the deposits and trading activity of the referred traders.
Seasonal Promotions
A seasonal promotion is a promotional campaign where brokers take advantage of festivities, events, or any other activities that may target a large group of people in a specific demographic. Seasonal promotions are quite common in the retail shopping industry, and forex brokers have also adopted this strategy to rope in clients by offering attractive offers and benefits. Some of the benefits include trading forex with bonus, free money accounts, and gifts, which can include electronics, automobiles, homes, vacations, premium accounts, and other similar rewards. These campaigns are generally live for a short duration, and such bonuses can be abruptly withdrawn at the broker's discretion.
Broker Transfer Offer
One of the main advantages of dealing with a regulated forex broker is the freedom to switch brokers without the hassle of transferring payments through different payment methods. Broker switching is made easier with the option of transferring funds from one broker account to another through broker transfers. Such a transfer is facilitated by the trader signing a transfer form, and your current broker should take care of all the formalities.
Another perk of transferring to a new broker is the broker transfer bonus, which can land you a pretty significant chunk of money as trading credits. Although these bonuses are unique from broker to broker, you can expect anywhere from 10% to 25% of the transfer amount, but you are at liberty to negotiate a deal that suits your comfort.
Gifts and Rewards
Brokers sometimes shell out gifts and rewards to their traders, either at the time of signing up or to maintain a minimum trading capital over an extended period. These gifts can include electronic gadgets, luxury cars, vacations, cruises, and other similar prizes. These can be either clubbed with existing bonus programs or provided as separate rewards, depending on the broker's terms and conditions.
Prime Advantages of Availing a Forex Bonus Offer
Capital and market exposure can be increased without extra leverage or additional monetary risk.
No-deposit bonuses don't require an initial investment.
You can trade with free money and enjoy the risk-averse trading environment.
You can increase familiarity with and enhance your knowledge on the market.
More capital means more opportunities for experimenting.
Profits can be withdrawn in most instances.
Traders can work out different strategies and take an additional risk with free trading credits.
The broker can be evaluated using free trading credits or contest prizes.
What You Need to Know before You Sign Up for an FX Bonus
As a trader, you should be aware of several factors that contribute to ensuring a secure trading environment. Bonuses are, in fact, highly instrumental in deciding whether your trading experience is pleasant or not. Here are some points that you should know before registering for a forex bonus offer.
Terms and Conditions
The terms and conditions usually refer to usage policies such as who qualifies for the offer, the expiration period of the bonus, and other guidelines that relate to the usage of trading credits under live market conditions. Brokers often provide a lengthy document concerning the terms of use, and even though they may seem time-consuming, it is important to read and understand these terms before signing up.
Choosing the Right Offer
Brokers may have different offers that provide different rewards and benefits to traders. However, each trader may only be allowed to enroll in a single rewards program at a time. Therefore, you should pick a promotional campaign that best suits your requirements. You may choose a hefty bonus at the time of account registration or opt for a higher reload bonus for subsequent deposits. Once again, it depends on the broker and their promotional policies.
Only a Single Bonus per Person/Household
Most brokers restrict you to trading forex with bonus only once per person or household primarily because of cunning traders who abuse the system. Some traders sign up for multiple bonuses via unique account registrations, resulting in massive losses to the company. Therefore, you should only register a single account, even if you plan on depositing money in all accounts. Brokers only allow one personal account per individual but may approve multiple trading accounts under a single personal account.
Withdrawal Policies
One of the main issues associated with a bonus program is that they can place several restrictions on your account. If you have opted for a bonus, forex brokers may prevent you from withdrawing your trading capital, unless you complete the minimum trading requirements. These restrictions may also be placed on the bonus amount, and in some cases, the free trading credits cannot be withdrawn at all. Brokers may stipulate anywhere from 5× to 30× the wagering requirements to lift the restrictions placed on a bonus capital. For example, if a broker specifies 20× the minimum wagering requirements, it means that traders must accumulate 20× the credited amount in lots traded within a certain period. If the trader does not complete the minimum required lots within the duration, the bonus amount and, in some cases, the profits may be withdrawn by the broker.
Supported Instruments

Some promotional programs are targeted toward promoting specific markets or exotic financial instruments. For instance, recent trends in cryptocurrency trading have obligated brokers to launch crypto-based promotional campaigns, which can only be used for trading cryptocurrencies. Therefore, if traders are found to be using these bonuses interchangeably with other instruments and markets, the broker may remove the credits from the account and impose trading restrictions. In some cases, brokers may even delete entire accounts, citing violations of the trading terms and conditions. Therefore, you should always be vigilant about any such conditions before putting your bonus to work.
Leverage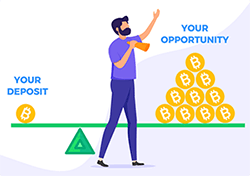 Leverage is an integral part of forex and contract-for-difference (CFD) trading, with some companies offering up to a 1:3,000 leverage on certain instruments. Although leverage is a two-edged sword, it can provide added flexibility for smaller retail traders without having to shell out a large sum of money as trading capital. Regardless, a trading bonus can increase the market exposure for traders, which is why a combination of leverage and bonus can be considered a risky trading proposition.
As a result, brokers may place temporary restrictions on the use of leverage for traders who have received a bonus, especially until the minimum trading requirements are met. Consult with your account manager while changing your leverage to avoid violating any trading conditions.
Trade Duration and Frequency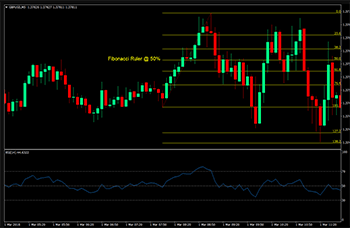 Scalping is a high-frequency trading strategy employed by traders to take advantage of the volatility in the markets over a shorter duration. Scalpers are also known to trade the news and other events, where market volatility can generate incredible returns within seconds. However, most mainstream brokers are not overly fond of scalping, especially if they are based on a market-maker model. A market-maker broker may have a conflict of interest with the trader as the broker may sometimes fill orders by acting as a counterparty to the trader's position.
Therefore, traders prone to making consistent profits through scalping can erode the broker's profit, especially if customers are trading with free money offered by the company. Hence, the broker may negate trades held for a short duration, typically in the region of one to ten minutes, or sometimes in more extraneous circumstances. The terms and conditions of a promotional program will specifically outline the accepted duration of trading. They usually have clauses that explain scalping rules in detail.
Overtrading and Overconfidence
One of the main pitfalls of forex trading is the sense of confidence and the risk-free attitude that accompany a winning streak. A bonus can have the same impact on the trader as traders usually feel immune against the risk of losing capital provided by the broker. Therefore, it is common for clients to overtrade, turn the markets at impossible price points, and have an absolute disregard for money management principles that are vital for disciplined trading.
Since overtrading is beneficial from the broker's perspective, there aren't any broker-implemented policies or guidelines that prevent traders from opening as many positions as possible. Hence, the onus lies on the trader to be aware of his/her limitations and treat the bonus capital with greater respect. Considering free trading credits as a crucial component of your trading capital and not as separate risk-free gambling money is generally a good idea.
The Impact of Regulation on Trading Forex with Bonuses
There have been numerous conflicts between brokers and customers given the differences in their interpretations of the promotional terms employed by companies. Numerous regulatory agencies have stepped in to prevent disharmony between market participants by outlawing bonuses altogether. Leading regulatory organizations from the United States, the EU, and some parts of the Asia-Pacific have implemented strict regulations concerning the advertising and marketing of services on the pretext of a bonus program. Consequently, brokers are being forced to backtrack by withdrawing their bonus programs while operating under these regulatory frameworks.
Regardless, companies do provide bonuses to international traders through offshore brokerages registered with regulatory organizations that are lenient toward brokers. Of course, these regulators may not be as advanced as those in the United States or the EU, but they do have some pretty remarkable guidelines aimed to protect investors. However, these regulators enable brokers to be a bit more flexible and creative with their offerings, which is why they allow bonuses and promotional campaigns, even if they are prone to disputes.
We would advise you to be diligent while choosing a regulated broker in this context. You must be able to weigh the pros and cons before making an informed choice. If a forex bonus is among your top priorities in picking a broker, browse through our list of reliable and top-rated brokers that provide the best forex offers to their clients.
FAQ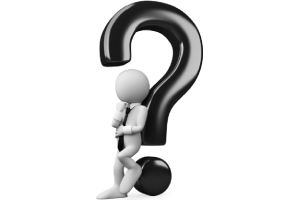 Can I receive a no-deposit forex bonus without depositing funds?
A no-deposit offer grants you the ability to trade the markets without depositing money but only some of the brokers offer it.
Are forex bonuses withdrawable?
Free trading credits are not usually withdrawable, but some brokers may allow their clients to withdraw the bonus amount, subject to specific terms and conditions.
Where do I find the top forex offers?
We have compiled some of the best forex offers in the market from reliable and top-quality forex brokers.
Do your forex broker reviews cover VIP and loyalty programs?
We cover all the different aspects of promotional campaigns offered by the broker through our reviews.
Can I deny a bonus?
If you are not comfortable with the terms and conditions of a broker's bonus policies, you can avoid it altogether